---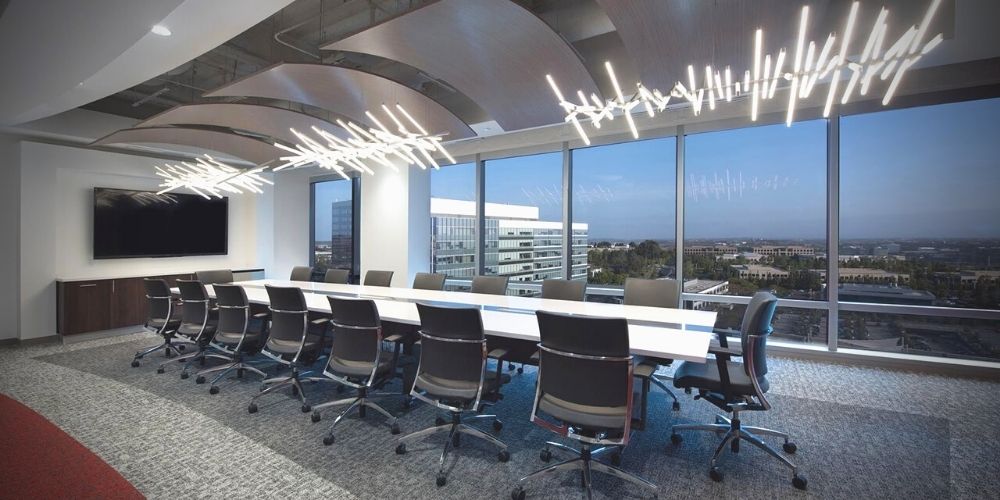 Why Architects Need a Dedicated Audiovisual Partner
Designing and developing an office workspace from scratch requires a great deal of imagination, vision, knowledge, and tech savviness. Architects are extravagantly creative, but expecting them to be equally adept in office technology is a bit of a stretch. Creating an aesthetically stunning, structurally sound, and materially durable workspace is the primary focus of every architect, but no workspace is complete without highly functional communication technology. Architects have the skills, knowledge, and ability to fulfil the first part of the process, but they need an equally capable AV integrator to bring their building designs to fruition.
If you are an architect or run an architectural firm, you know the value of leveraging the technical expertise of an audiovisual (AV) integrator. Partnering with a specialist AV company for audio-video installations is a must. Their expertise and knowledge in audio-video technology allow architects to integrate up-to-date systems seamlessly into their designs while making the workplace more functional and productive.
Reasons why architects need a dedicated audiovisual partner.
Saves Time and Effort
Architects, like other artists and designers, are dreamers first and technicians last. The first thing that comes into the mind of an architect is what the space will look like and how it will function. Questions about technical feasibility come later. This is where the expertise of AV professionals comes into play. By partnering with an AV company, architects can ensure the feasibility of the idea they have in mind. The early collaboration will save time down the road; it will prevent architects from going through several iterations of drawings before arriving at one that is technically possible.
Working with a dedicated AV partner also helps architects spot problems during the draft process. AV partners can bring precision and exactness to a design so that it can be developed quickly into workable construction plans and blueprints.
Cost Certainty
A dedicated AV partner can help in bringing certainty to project costs. It is essential to have a realistic budget from the start of a project through its implementation. AV professionals can help architects with quotes to have certainty about what will be required to construct, operate, and maintain the space. This can save everyone involved from the stress and strain of budget overruns, missed deadlines, and disappointed expectations.
On-Site Availability
The work of an architect does not end in the office where they design the structure. They must be on site when the building is under construction. Architects who partner with AV companies can bring AV professionals into the field. This will ensure they will get the structure they require for the AV solutions. Additionally, working with experienced AV professionals can give architects peace of mind that the equipment and systems they are working with are safe, reliable, and fully functional.
Collaboration Brings Real Results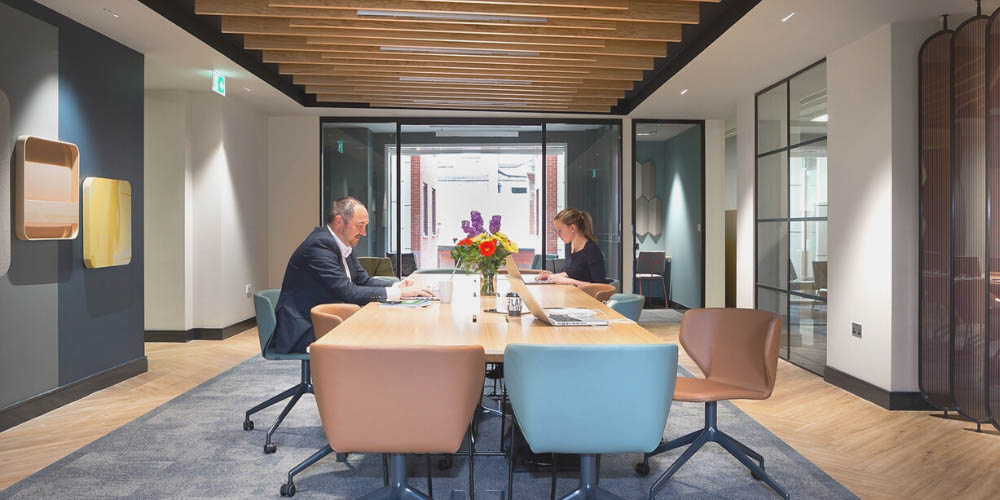 When architects partner with AV professionals, their team becomes masters of both worlds, breath-taking aesthetics and cutting-edge AV technology. It makes them both better creators and designers. The main aim of architects, at all times, is to increase the efficiency with which they work. To do so, they need expert AV solutions and align these solutions with client requirements and design plans. Collaboration with a dedicated AV partner can reduce revisions and additional work, allowing architects to deliver their promises on time.
However, this sort of collaboration works both ways. AV professionals are constantly confronted with new problems and challenges from architects who seek to push the boundaries of what can be done with the least amount of difficulty and cost. It keeps them on their toes and encourages them to re-think how they can best serve their architectural partners.
Why JVN Systems as your AV Partner?
For over 24 years, JVN Systems have been modernizing offices with advanced audiovisual meeting room setup. We have been trusted technology partners for all kinds of businesses and architects. Our highly skilled team excels in understanding clients' requirements and delivering the best-suited solutions. No matter how complex is the design, we can AVfy it easily.
Collaborating directly with us makes the process of delivering a functioning AV room for architects quick. Team JVN Systems will work as an audiovisual extension of your architecture team.
At JVN Systems, we believe in long-term partnerships. We design, deploy and install audiovisual solutions that integrate seamlessly into your workspace. As an architectural firm, you will be designing everything in the office, from digitized lobbies to state-of-the-art board rooms. We have the team to set up networking and AV system for your designs. You can expect performance, value, reliability, and expertise from our collaboration. Architects and AV integrators work best as a team, as a union, we can deliver more projects in a shorter time. It is not enough to simply have AV equipment dropped off in your office or worksite. You need a true technology partner like JVN Systems, who will collaborate with your team throughout the project. While you will handle the architectural part of the workspaces, we will give them the technology they need for communication and collaboration. Ready for the team-up? Contact us! We are looking for talented architects from all over the USA.