---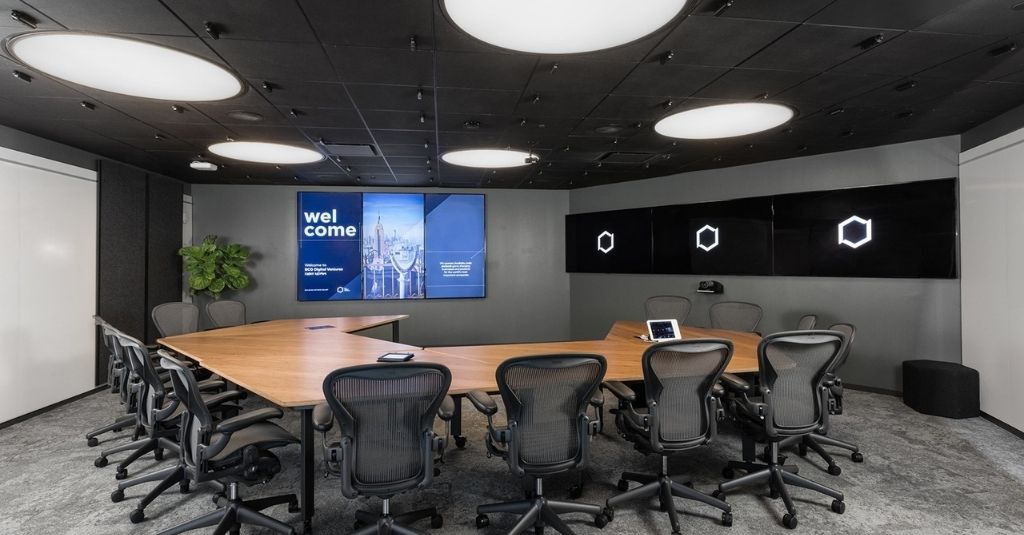 Post-Pandemic Office Opening Strategies
COVID cases are going down, restrictions are easing, people are more confident while meeting each other, and businesses are re-opening. The country is going back to offices. Still, the primary concern of every business is to create a fully functional, safe workspace in the post-pandemic world.
Business leaders must acknowledge that the attitude and priorities of many employees will change because of the pandemic. They might require working in the office but will expect more flexibility in where and how they work. If you want to keep employees safe and happy, you have to make arrangements for remote or working from home. Which also includes a technology setup to host collaborative sessions.
Before you call your employees back to work, ensure that your conferencing room systems are ready to sync up with the post-pandemic way of working. We have been in lockdown for so long that our way of working and collaborating has changed now. You may need to repair or upgrade systems to handle the modified demands after the pandemic.
Advantages Of Pre-emptive System Checks
To ensure which systems will work and which ones need an upgrade, you will need to perform a pre-emptive system check. These checks should be done by experts. Hiring a company that specializes in installing and maintaining audio visual conference room equipment will ensure that the checks are sound and thorough.
Here are some advantages to working with such professionals:
1. On-site and remote support
Your audio-visual and network equipment may need to be repaired or upgraded. This should be done with by the experts to get your conference room in shape. Companies can also provide remote support if you need an outline of the things you need to check.
2. Quick response time
Pre-emptive system checks require a quick response. Any delay in Pre-emptive system checks will directly delay the opening of the office. If you need to bring your workforce back into the office within days, then you should contact someone today.
3. Root cause analysis
Only highly trained and experienced professionals can do a root cause analysis. RCA is the process of getting to the fundamental causes of problems and devising sustainable solutions. If you discover issues with your conferencing room systems during your initial checks, discuss those issues with the expert. They'll solve the underlying problem rather than just treating the symptoms of it.
4. Professionally addressing client's needs
The AV experts do system checks regularly, so they know not just the solutions but also potential issues one might face. So they ensure the proper working of systems in advance. It makes collaboration with all kinds of businesses easy. And if you have any specific needs, discuss them with them, and they'll offer the best-suited solutions to your circumstances.
5. Shifting IT and Technology to Restart Mode
The audio-visual equipment of many conference rooms has been laying cold and unused for the last year or so. Some devices might not work as they did when you restart them. Many new versions of both software and hardware have come. Professionals help you with a controlled and systematic process to restart your IT systems.
Bringing your office back to life after the pandemic will come with many challenges. Don't waste time with the ad-hoc process to restart your office AV systems. Hire a professional to get you through pre-emptive systems checks and make re-opening smooth.
Making Collaboration System Seamless Between In-Office and Remote Employee
Having the right technology is only one part of the collaboration. Planning and managing employee expectations are equally crucial. Team managers should know who will be working in the office and who from home on a given day. The teams should sort such schedules in advance. For smooth and successful meetings, use scheduling panels. They allow employees to monitor what meetings are currently going on before flipping through the available times.
Everyone has fought their own battle in the pandemic, so getting back to normal in the post-pandemic world will take some time. Nobody knows when the next wave could arrive. So it's better to make arrangements beforehand for active in-office and remote employee collaboration. Test arrangements continually to ensure high productivity regardless of where your employees are working from.
Safeguarding the Health of Employees
The health of employees should be the priority of your post-pandemic office opening strategy. Not only you should make your employees feel safe; also take measures to ensure their health safety at work.
Install hand sanitizer dispensers and distribute reusable masks in the workspace scrupulously. You may need to modify the layout of your office to make it compatible with social distancing guidelines.
Grant Paid Time Off For Employees To Get Vaccinated
Vaccination is key to safety. Grant paid time off for employees' vaccination. This will motivate them to get vaccinated. Also, plan for the time they may need to recover from any side effects.
Contact JVN Systems Today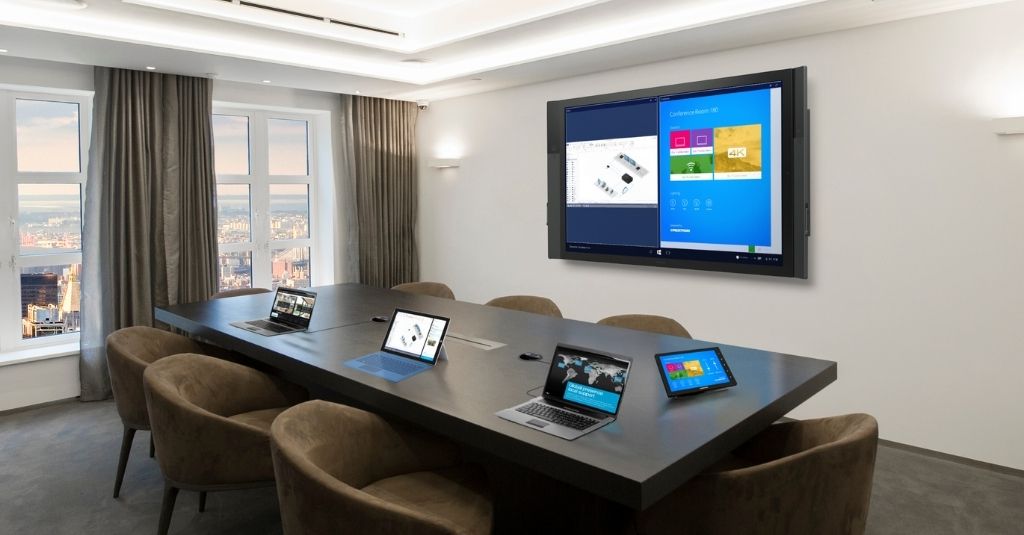 No matter how comfortable we are while working from home, we have to get back to the office sooner or later. Hiring professionals to check the audio-video meeting system and for video conferencing room solutions before re-occupying ensures a healthy working environment.
JVN Systems has years of experience and highly qualified engineers to make your office fit for post-pandemic office opening. Contact us today!
Recent Posts