---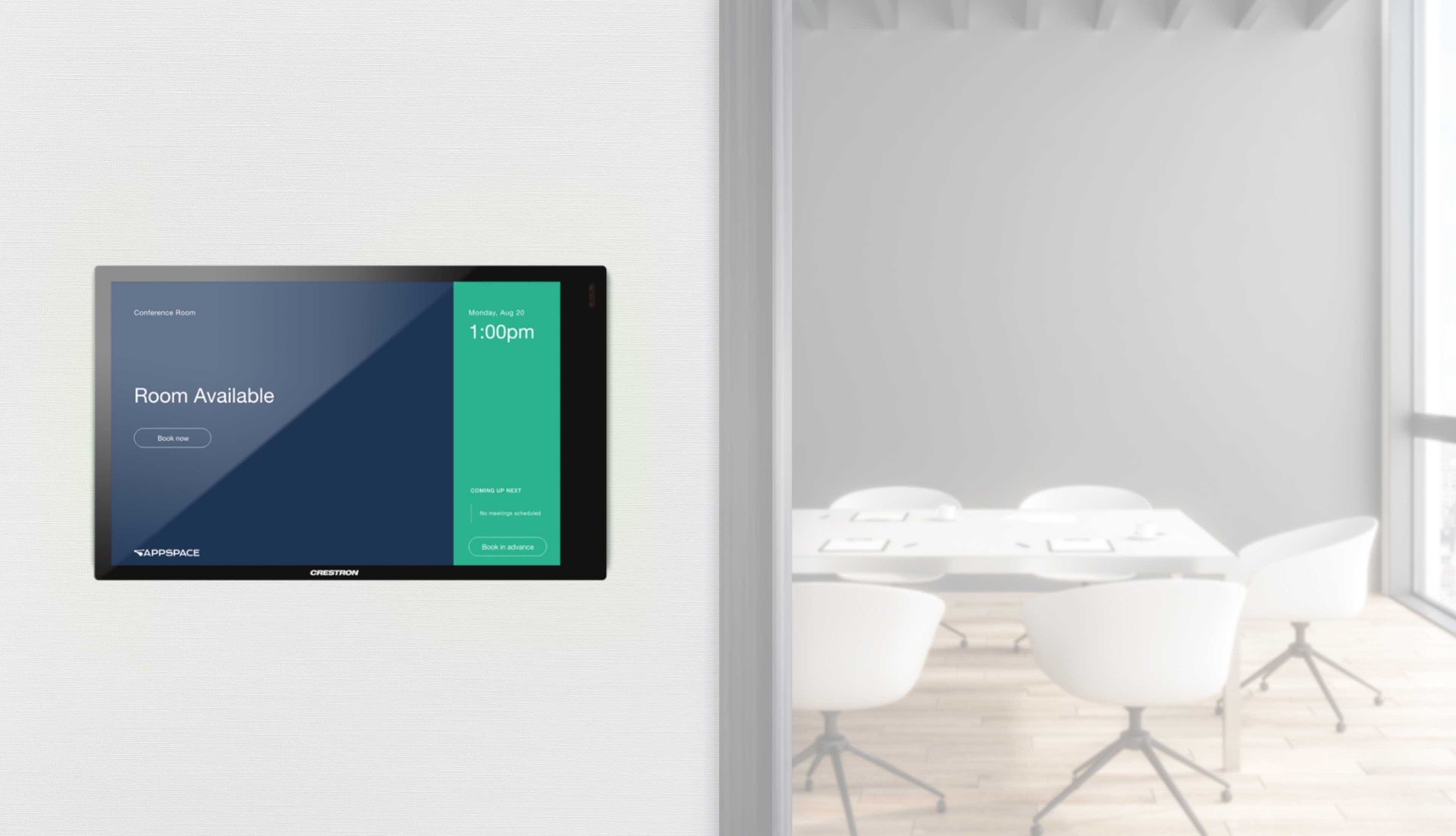 Make Your In-Person Meetings Better with Scheduling Panels
Are you looking for a user friendly room scheduling system that will interface with your calendar software? If so, then you need to take advantage of conference room schedulers. Room schedulers display information on the status of the room and allow others to reserve rooms right from that specific room location. By providing immediate details about the room, you can streamline the operations of your business. Learn more about conference room schedulers below!
What Are Conference Room Schedulers?
Scheduling panels are touch panels installed outside the conference room. Conference room schedulers make scheduling meeting rooms seamless by providing information regarding the status of the room at the room location in addition to on your calendar software. Those who would like to reserve the room can take a look at the details of the current meetings and upcoming events, so they can see when the room will be available. With a few clicks, interested parties can reserve the room for themselves.
Conference room schedulers integrate with many software platforms that already are in use. A few examples include Outlook, Office 365, and Google Calendar. Scheduling panels can also interact with advanced communication platforms including ZOOM, Teem, App-Space, EMS, Space Connect, 22 Miles, and many others.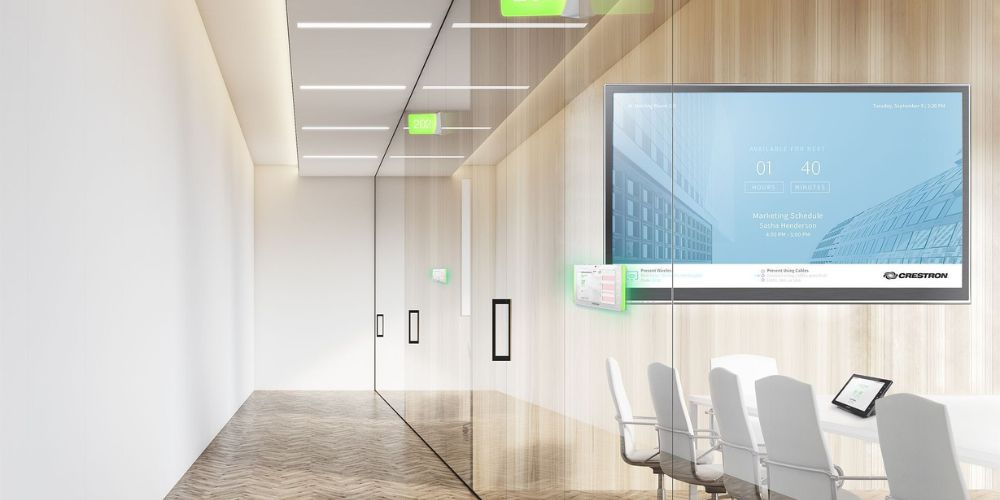 Why Use Room Schedulers?
With a touch panel located on the exterior of the room, individuals and organizations can clearly see what meetings are currently going on before flipping through the available times. Of course, they can also reserve the room for themselves, linking their reservation to your calendar software. Room status indication also minimizes disruptions to meetings in progress which can occur when someone interrupts to ask when the room will be free. There is also no need to assign management of the rooms to an employee.
Integration with Applications
To get the most out of the conference room, you need to make sure that it integrates well with various applications. Modern scheduling panels, like ones from Crestron, integrate seamlessly with a myriad of calendar systems. A few examples include Office 365, Microsoft Exchange, Microsoft Teams, Google Calendar, as well as ZOOM, Teem, App-Space, EMS, Space Connect, 22 Miles, and other popular calendar programs. It's a way through which you can make sure that you get the most time out of your day and your conference rooms. If someone cancels their reservation, that slot will become available immediately. That way, there won't be any delay if someone else would like to take advantage of the opening.
Good Room Scheduling Hardware Adds Value
Conference room scheduling technology is at the intersection of hardware and software. To maximize the value of your conference room, you need to have good hardware and software and a network that integrates them.
We are JVN Systems, and we provide you with access to exceptional conference room audio visual solutions. With properly installed and commissioned scheduling panels, you can dramatically increase the utilization of your conference room and help you get the most out of them. Give us a call today to learn more about how we can help you!